We will show each and every step from joining to earning.
step – 1 Visit https://blog.codehunger.in/write-for-us/ and apply for writing blog on our website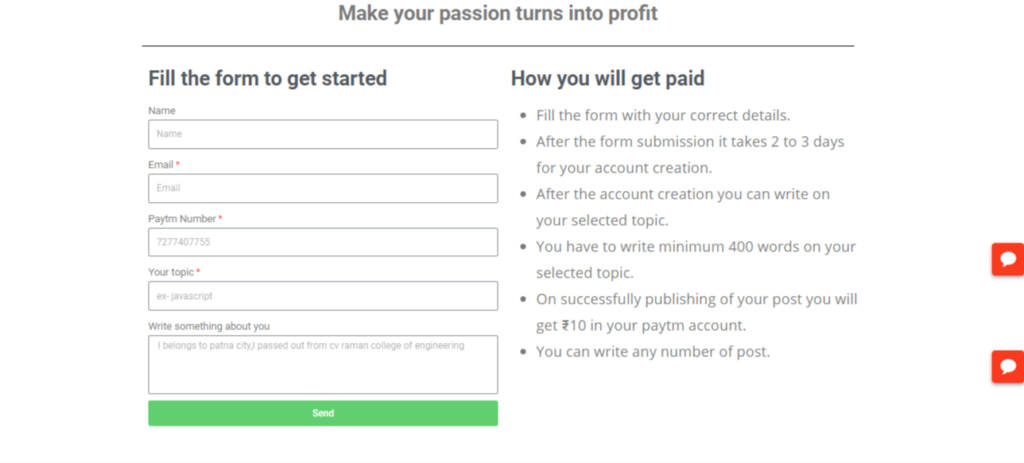 Step – 2 after that you will received confirmation mail from our side.
Step -3 After the creation of your credentials you can login into your account by visiting https://blog.codehunger.in/wp-admin/
Step – 4 Logged into your dashboard by using credentials, Keep your credentials at the safe place.
Step – 5 Now hover mouse over the post and click on add new post
Step – 6 Write your post title and get started. Add some text just below your title, which describes your post and after that put an image related to your image.
Step – 7 To insert image just click on + button or add block and find for image block, similarly you can find other block like list, code, youtube etc.
Step – 8 After inserting the image don't forget to add Alt Text which you can see on the right side under block tab.
Step – 9 If you want to insert code just click on add block (+) and find for code.
Step – 10 Enter the code and choose your coding language
Step – 11 Add some tags related to your post. To add tag write your tag and give comma for example lorem, and hit enter.
Step – 12 Before publishing your post don't forget to add it to the category, You can see category on the right hand side under the document tab, remove the tick from uncategorized and tick your category, if you don't find you category keep it under uncategorized.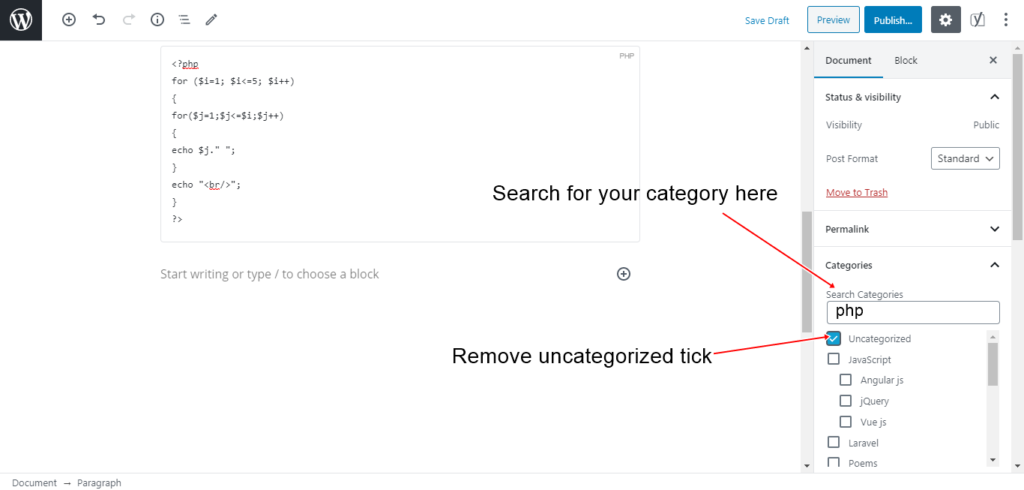 Step – 13 Scroll down to the bottom you will se yoast seo premium, Here under the snippet view you have to click on edit snippet and enter meta description here.
Remember if your seo score is excellent then we will give you rs 5 extra as bonus.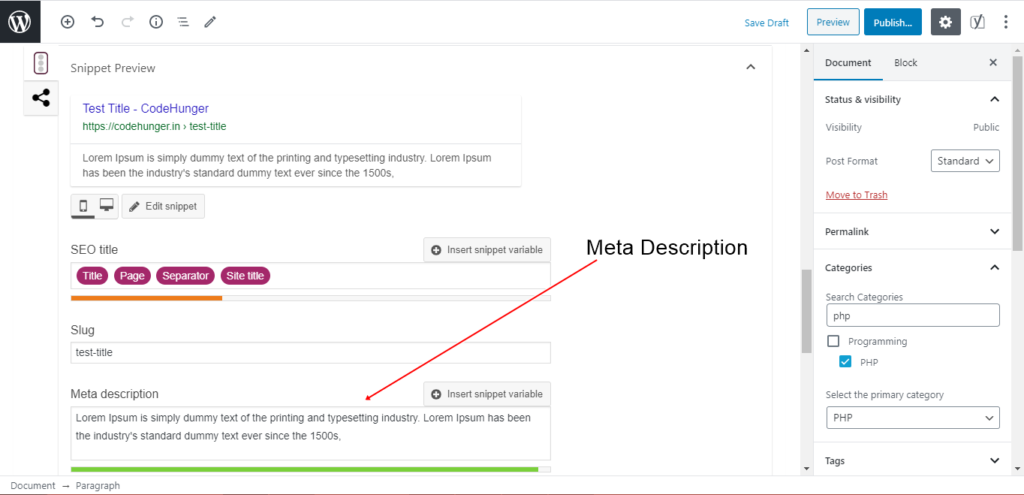 Step – 14 Before publishing the post click on the preview to take a look of your blog post and check you spelling errors. If everything is fine click on publish.
Step – 15 After publishing your post if everything is alright we will approve your post and you will get rs10 in your paytm account. If your seo is excellent then you will get rs 15.
Warning – Don't try to copy paste content from other website you take help from their post, if will find the replica of the content on another website. This will leads to the account suspension.